Lily Wieskamp te zien in november 2018 op de Veenkade 136 met o.a. onderstaand werk. In het filmpje zie je een greep uit haar werk.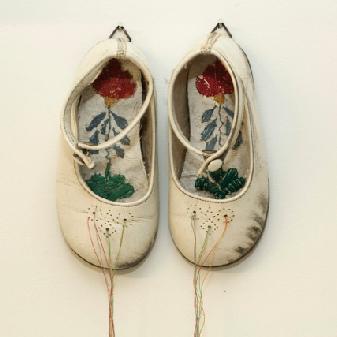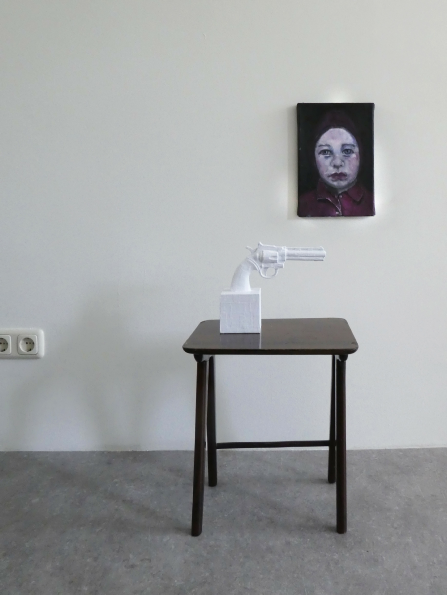 Lily Wieskamp: 'Waar de herinnering en het nu elkaar net niet kunnen raken, in dat tussengebied bevindt zich mijn werk. Verlangen naar het verleden en eenzaamheid in het heden overlappen elkaar. Ik laat iets zien dat iedereen wel ergens van herkent. In hoeverre is dat wat je maakt, of dat wat je bekijkt, slechts je eigen herinnering?'
Inwieweit ist das, was man macht oder sich ansieht, nur eine eigene Erinnerung?
In dem Zwischenbereich, in dem sich die Erinnerung und die Gegenwart nicht berühren können, liegt das Werk von Lily Wieskamp. Das Verlangen nach der Vergangenheit und die Einsamkeit in der Gegenwart überschneiden sich. Die Gemälde und 3D-Objekte kann jeder auf seine eigene Art interpretieren.
In how far is what you make, or what you observe, just your own memory?
Where memory and the now just cannot touch each other you find the intermediate zone of Lily Wieskamp's work. Longing for the past and loneliness in the present overlap each other. Everybody can interpret her paintings and 3-d objects in his, or her own way.